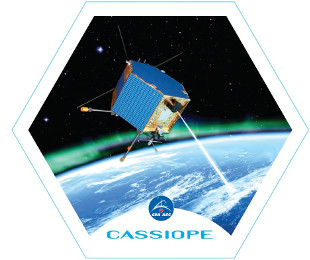 CASSIOPE Citizen Science:
Run your own experiment on a space weather satellite!
How it Works
Fill out the form below and pick an experiment you'd like to run.
Each week the CASSIOPE operations team at the University of Calgary will select up to five Citizen Scientist experiments to run on the spacecraft.
If your experiment is selected you will be contacted with the details of when it will take place.
Once the experiment is complete you will be sent a link to the data and an expert's interpretation of the data.

CASSIOPE Citizen Scientist Experiment Form