MDA Corporation of Richmond, B.C. has developed CASSIOPE's commercial payload, Cascade, that is demonstrating a new communications service that allows very large amounts of information to be delivered to anywhere in the world.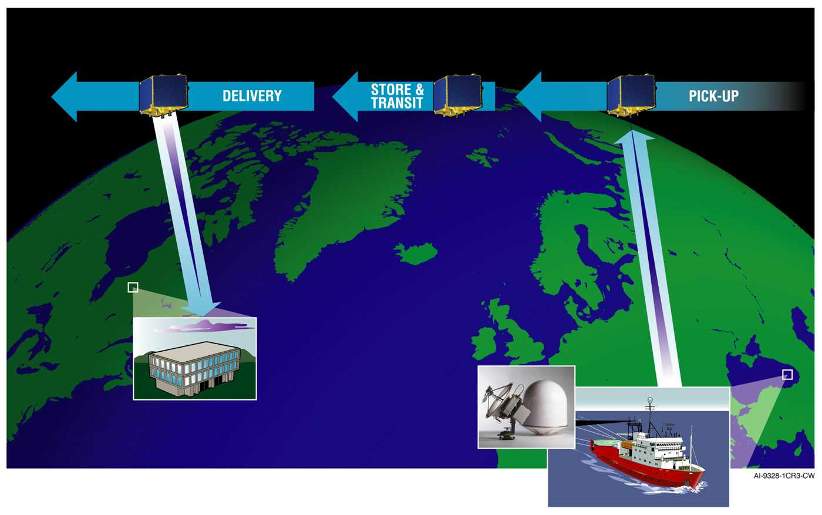 Cascade demonstrates the capability to deliver Giga packages of data from anywhere on Earth in one day. The Cascade service is not much different from the operations of a normal courier company – pick the parcel up at close of business, carry it via truck, plane or other means, and deliver it before work starts the next day. The difference is that Cascade will replace the truck by a small satellite and the packages are digital data files. Cascade addresses a niche for a particular type of communication service currently not met by any other system. Customers for this service share a common need for global, routine daily pickup and delivery of very large digital data files – 50 to 500 Gigabytes at a time. Data can originate from (or be destined for) sites located anywhere in the world. The system is designed to meet the needs of remote commercial, civil and military clients with large-scale data transfer requirements.
For further information, please visit MacDonald, Dettwiler and Associates Ltd.